dare to put the
if
into
different
DISRUPTIVE BRANDING
⇣⇣⇣
What is creativity?
It is the courage to start on a blank page.
KONTRA is a group of people devoted to creating the most engaging brands and delivering real growth through marketing strategies and brand experience. We are folks with skills ranging from strategic planning and brand development through design and animation to psychology and behavioural economy.
The latter is a key to our analysis which we consider as rudimental for strategy and creativity to follow. Anytime we are working on a project for a client, we start with a blank page and ask: what if?
Is that cool for you? Then proceed. If not, better find yourself a regular brand studio. We are a bit different and we like to urge our clients to become so.
brand developer
Adam worked for ten years in advertising and creative agencies. After working on campaigns for brands such as Mastercard, ING, Benzina, ČSOB, Foxconn, Pilsner Urquell, or Mondeléz, he decided to build brands from scratch and improve the strategies of those existing.
He is the founder of the Kontra Brand Studio, graduated in Journalism and then Marketing Communication at Charles University. He acts as a mentor in the programs of Czech Invest and the European Space Agency Business Incubator.
designer
Marketa graduated from the Academy of Arts, Architecture and Design in Prague and specializes in visual systems and identity.
Among other projects, she is the author of the logo of the National Stud at Kladruby nad Labem, the identity of Prague Quadriennale, the conception of the orientation system of the Prague metro or the identity of the Film School in Uherské Hradiště.
creator
Jan is a daydreamer, product and 3D designer and a PhD. candidate in industrial design at Czech Technical University. He has profound knowledge of product design, product prototyping, 3D animation and event direction.
Jan did many event concepts and product designs for brands such as Excelent or Yves Saint Laurent, Kofola, Metaxa or Tchibo. Author of logotypes for Central Bohemia Tourist Board and key visuals for Microsoft Hololens AR headset.
project manager & researcher
Kristina is a specialist in project management, events and she is passionate copywriter. She is a graduate of Marketing Communication and PR at Charles University and Events and Experience Management at British Goldsmiths University.
At KONTRA, she is responsible for client relations, project management and researches.
psychologist
Nikola graduated in Psychology at the Charles University in Prague and currently is an internal PhD candidate at VŠE.
Her passion is in social psychology and psychological counselling. In practice, she helps to deliver the visions of creative people to the management of our clients. She is delighted to be able to bring scientific knowledge to practice.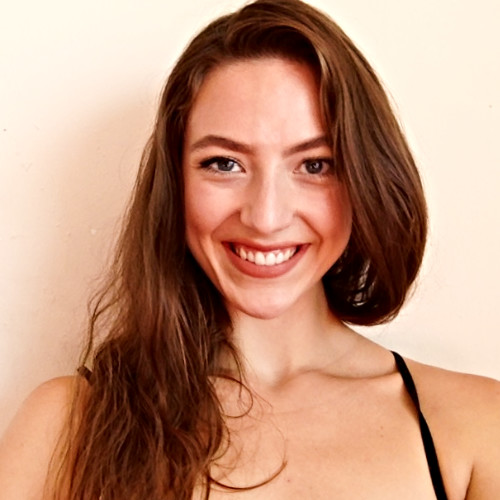 behavioral sciences researcher
Lenka is a marketing specialist and activist. She is a graduate of Marketing Communication and PR at Charles University, she also studied Media and Communication at the British Loughborough University and Neuropsychology and Behavioural Sciences at Utrecht University in the Netherlands.
At present, she represents us in Utrecht, where she focuses on marketing, psychology, behavioural economics, and social responsibility.
THOUGHTS
Don't miss nay of our news, articles, events or podcast. Subscribe to the newsletter:
Listen to our last podcast:
…or dive in our analysis and articles:
Upcoming events
Every last Thursday each month we meet with our clients, colleagues and friends to discuss new marketing opportunities in many fields.
For now, the events are held in czech. See upcoming topic:
MEETUP #4: SUSTAINABLE TRAVEL
Save the date:
30.9.2019 18:00 @ Café Lajka, Prague
For any business or cooperation inquiries, please contact: hello@wearekontra.com
You can also stop by on one of our regular Prague events or schedule a free consultation.